Sound Feel System
Feel music, films and games with the whole body. Are you ready?
Feel your Sound
Four vibrating zones convert acoustic signals into tangible impulses. Your brain assembles the impulses of the four zones in such a way that you can locate the game contents on your body in any direction.

Compatible with all devices with BlueTooth or analogue interface.
Intensitity
Be penetrated by world-wide most intensive vibrations
Feel dimensional
Experience first time a multi-dimensional spacial sound on your whole body.
Bluetooth
Experience the sound feel system when ever and where ever you are.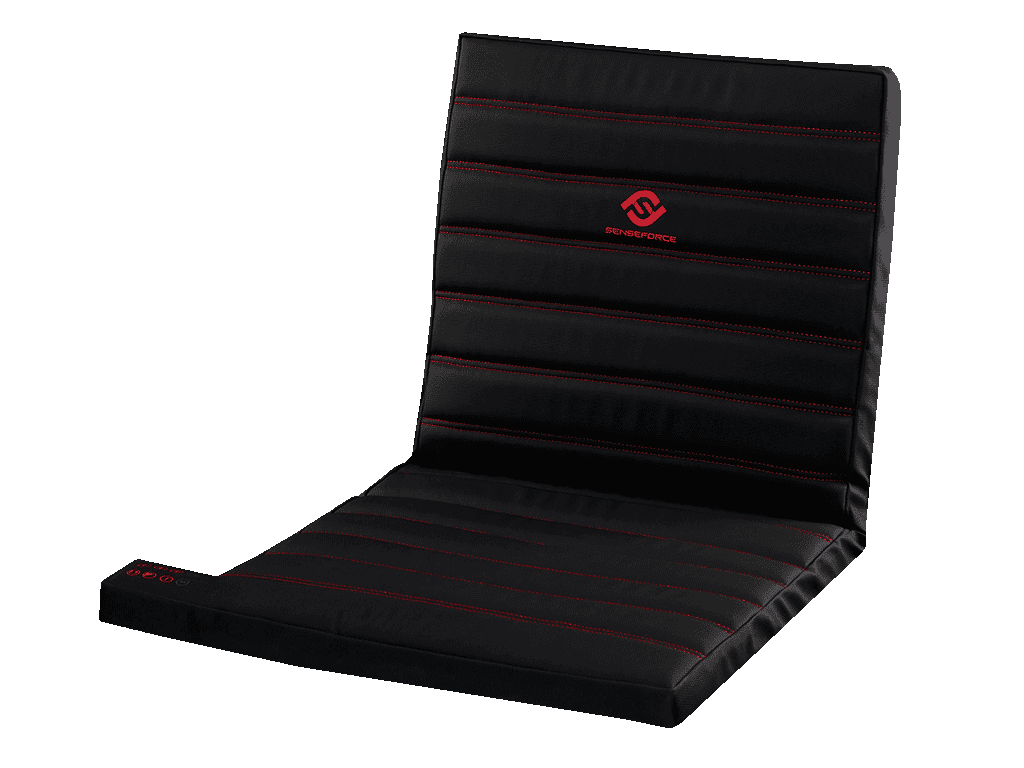 Fantastic!
It was an fantastic experience, to test the Pad-Extreme. Especially when watching movies! It is a cool idea also for people with hearing handicap. Now the can feel the music.

Stephan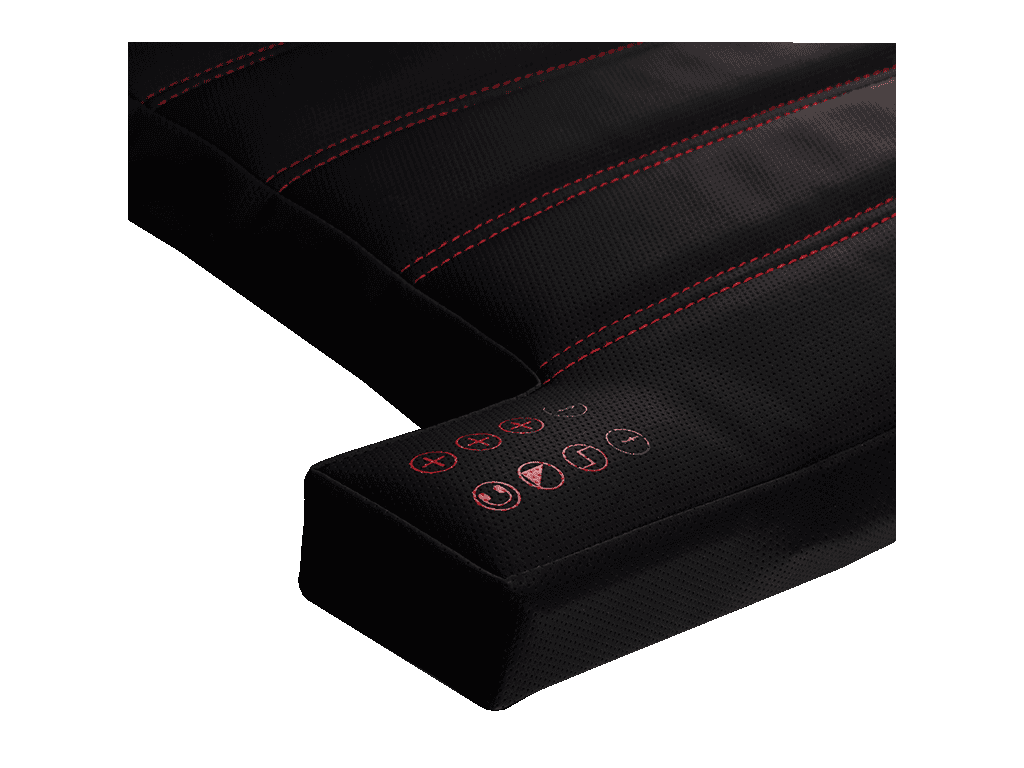 Highscore!
Highest core ranking is in short supply for us. The SenseForce Pad-Extreme makes it difficult to find any weaknesses. It is that mature, that we made a completely new Gaming and Home Cinema experience.

Gamer's Potion - www.gamerspotion.de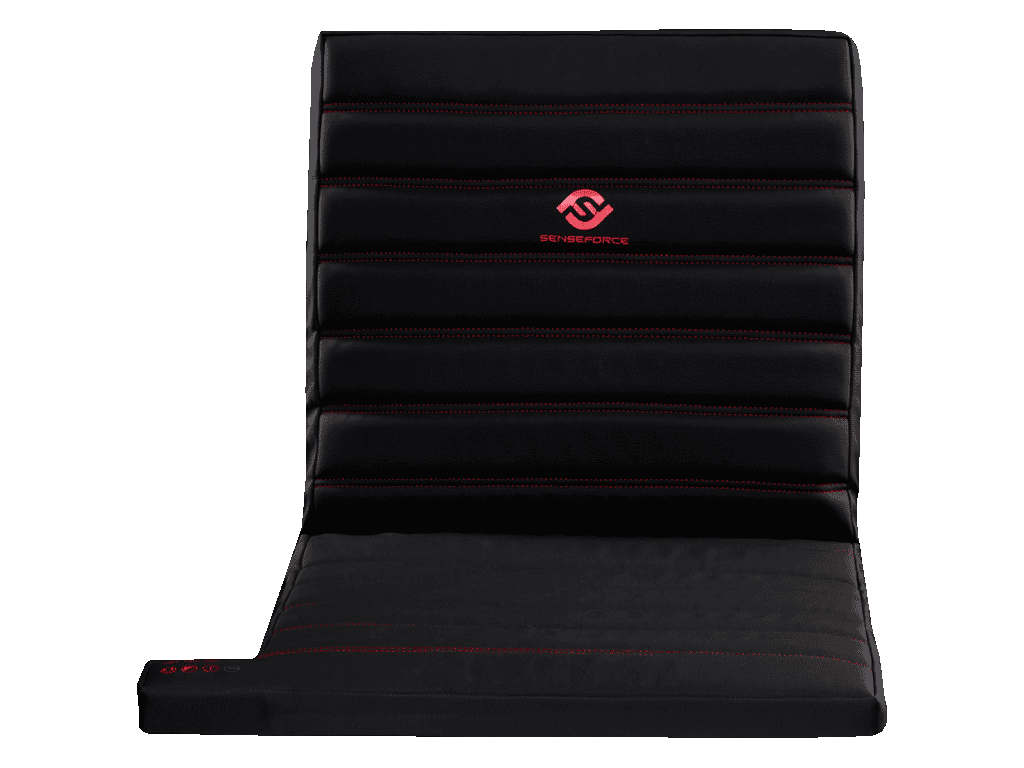 Music feeling is the HAMMER!

Music and videos are the absolute highlights and light bulb moment, meaning if you get completely hammered, without the need to concentrate. This was also the usual experience in Nuremberg, when the gamers have tested the Pad. Music with the Pad is the HAMMER !

Christof - www.teamriverside.eu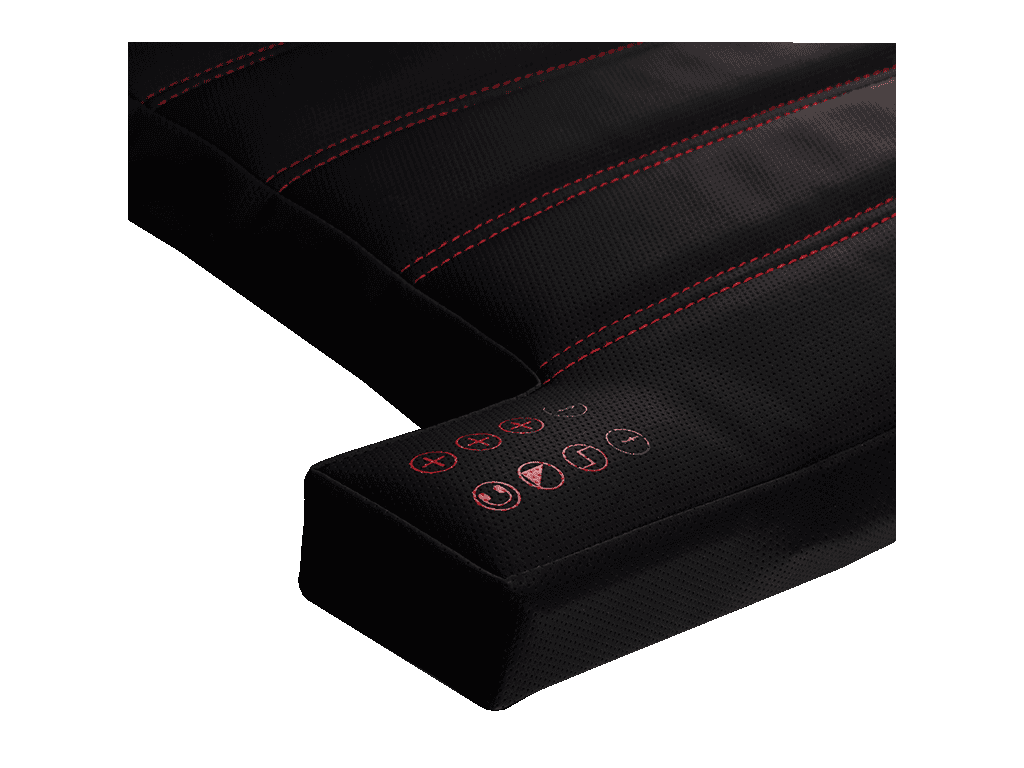 An absolute Must!

Not only me was excited by the Pad-Extreme. The very high-quality workmanship seems modern and is comfortable right into the last corner. Summarizing I only can say: for each Core Gamer and all perons who love good entertainment is the Pad-Extreme an absolute MUST !

Rena - www.gamecontrast.de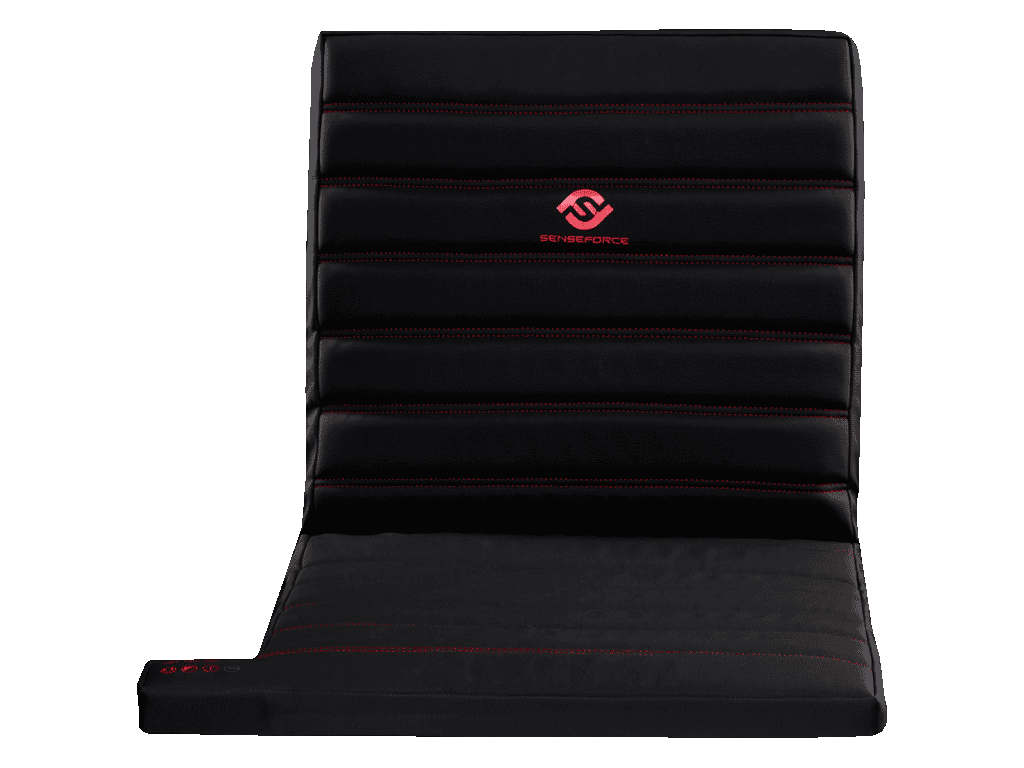 Euer Pad-Extreme ist der Knaller!

Auf der EGX in Berlin getestet. Man muss es einfach erlebt haben! Eine Seatmat mit Erlebnisqualität. Was will man mehr, als seine Games und Musik schon fühlen zu können?

Tested during the EGX in Berlin. You simply must have experienced it ! A seatmat with adventure quality. What do you want more than to feel your games and music?

Andreas 'The WoW Guy'
30 Tage Money Back!
We give you full satisfaction guarantee for each directly in our Online Shop ordered product.

If the product does not meet your expectations, we either manage a free-of-charge exchange of the product or the full refund of the purchase price within 30 days after the reception day of the product. For the return delivery we send a free-of-charge returns form.

Test the Pad-Extreme for 30 days in your home......completely without any risk !